Foreclosure Prevention Attorney Based in Lincoln
Saving Homes in Omaha and Across Nebraska
When you fall seriously behind on your mortgage payments, you may understandably be worried about losing your home. If you receive a Notice of Default, you will need to act quickly and decisively to avoid foreclosure.
Our Lincoln based foreclosure lawyer is ready to help you leverage bankruptcy to protect your home and bring your mortgage current. Get the no-judgment representation you deserve and take the first step toward a future free of overwhelming debt.
At Lentz Law, our Lincoln bankruptcy attorney is compassionate to the financial difficulties you are experiencing and are committed to providing the experienced guidance you need to secure relief.
---
In danger of losing your home to foreclosure? Don't wait to contact us online or call (402) 526-5540. Available to answer your call 24/7 & offering same-day appointments.
---
Bankruptcy Attorneys Dedicated to You
Schedule Your Complimentary Case Evaluation with Our Team Today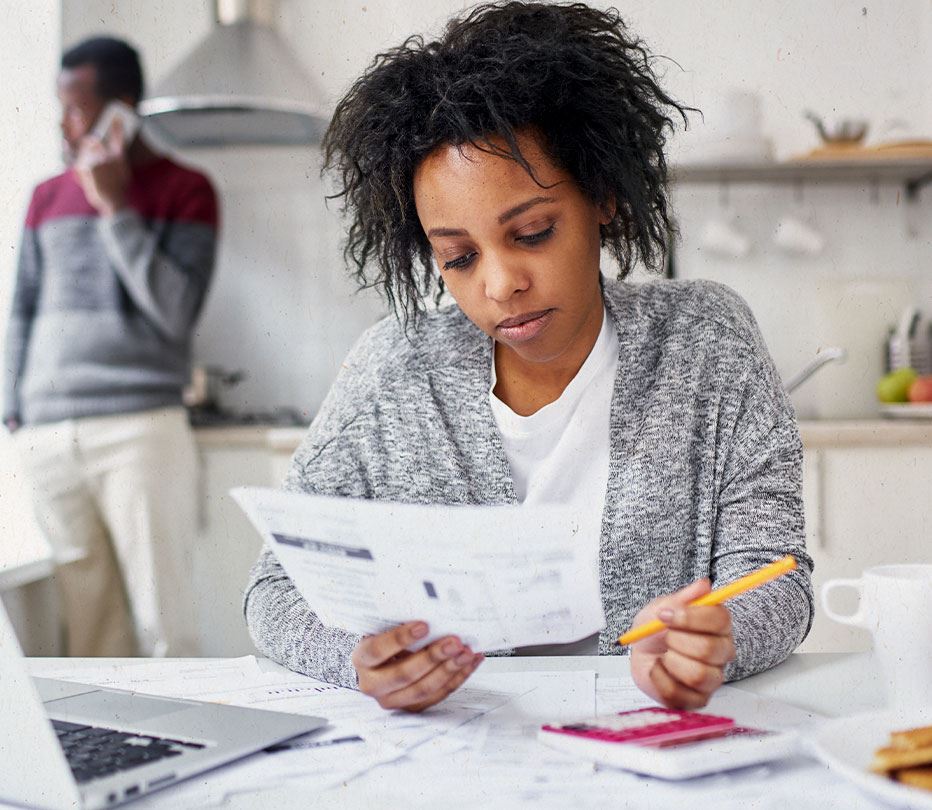 How Bankruptcy Stops Foreclosure in Nebraska
In a grand majority of cases, you will have at least six months from the date you missed your first mortgage payment before your home is sold at auction. If you are confident you cannot catch up on payments without outside assistance but wish to save your home, it may be time to consider bankruptcy.
The Automatic Stay
When you file for bankruptcy, you will be immediately protected by the automatic stay. This court order stops all collection actions, including foreclosure. This means that your lender will not be able to continue with the Nebraska foreclosure process once you file. So long as you file for bankruptcy before the scheduled date of the public auction, you can stop the foreclosure sale.
What Chapter of Bankruptcy Can Stop Foreclosure?
Chapter 13 bankruptcy is typically the best choice for people who want to keep their homes. Filing involves proposing and committing to a reorganization plan. You will need to use available disposable income to repay some of your outstanding debts over a period of 3 to 5 years.
Certain debts, including missed mortgage payments, receive "priority" over unsecured debts. In fact, you must bring your mortgage current over the course of the plan. This can work in your favor, as you can put more of your plan payment toward your mortgage versus debts you will ultimately be able to discharge.
Keep in mind that, in many cases, the automatic stay will remain in effect throughout your Chapter 13 bankruptcy so long as you keep up with plan payments. This means that your home will be protected from foreclosure for as many as 5 years.
Once you have completed all Chapter 13 plan payments, you will often be permitted to discharge any remaining unsecured debts, including:
Credit card debt
Medical bills
Unpaid utility bills
And personal loans
This relief can give you the enhanced financial flexibility and resources you need to manage your mortgage payments.
How Lentz Law Can Help
Our Lincoln foreclosure lawyer is committed to helping you save your home, and our team at Lentz Law can walk you through what your Chapter 13 repayment plan might look like. We understand the stress and uncertainty you are likely experiencing and welcome the opportunity to help you overcome this difficult moment.
---
Our Lincoln, Nebraska foreclosure attorney is here to help. To schedule a free initial consultation, contact us online or call (402) 526-5540 to get started on your bankruptcy case!
---
The Nebraska Foreclosure Process
Nonjudicial Foreclosure
After at least 120 days have passed from the date of your first missed payment, your lender may start the foreclosure process. Most foreclosures in Nebraska are nonjudicial, meaning they only minimally involve the courts.
This is bad news for you, as these foreclosures tend to be more expedient. Still, you will have plenty of time to respond and consider all available foreclosure avoidance options, including bankruptcy.
Notice of Default
You will receive a Notice of Default from your lender explaining that your mortgage is in default. In most situations, you will have one additional month to "cure" the default and bring the mortgage current.
If the land is used for farming, you may get two additional months. If you have not already done so, now is the time to contact a lawyer.
"He makes the whole process as smooth as possible and is always available to answer questions and make changes along the way."

Karli V.

"I am so thankful for all of their assistance and for making the experience as simple and stress-free as possible."

Nicole H.

"At our hearing, John was the only lawyer that seemed to have all his ducks in a row."

Jessica R. What Makes Lentz Law Different?
We show genuine care and compassion for every client.