Chapter 7 Bankruptcy Attorney Based in Lincoln
Providing Comprehensive Bankruptcy Guidance in Omaha and Throughout Nebraska
No one should have to live with overwhelming debt. It can be easy to fall behind on your bills due to circumstances beyond your control, but relief options are available, even if you have little to no current income.
At Lentz Law, we understand you are going through a difficult time and are compassionate to the stress and uncertainty you are experiencing. Our Lincoln Chapter 7 bankruptcy lawyer can help you eliminate debt, obtain a clean slate, and retake control of your life. Our Lincoln bankruptcy attorney will serve as your guide and advocate throughout each stage of the process and do everything possible to maximize relief. Our team also knows how to minimize the impact of liquidation and will work to protect as many of your assets as possible.
---
We can help you secure a fresh financial future. Call (402) 526-5540 or contact us online to schedule a free initial consultation.
---
Bankruptcy Attorneys Dedicated to You
Schedule Your Complimentary Case Evaluation with Our Team Today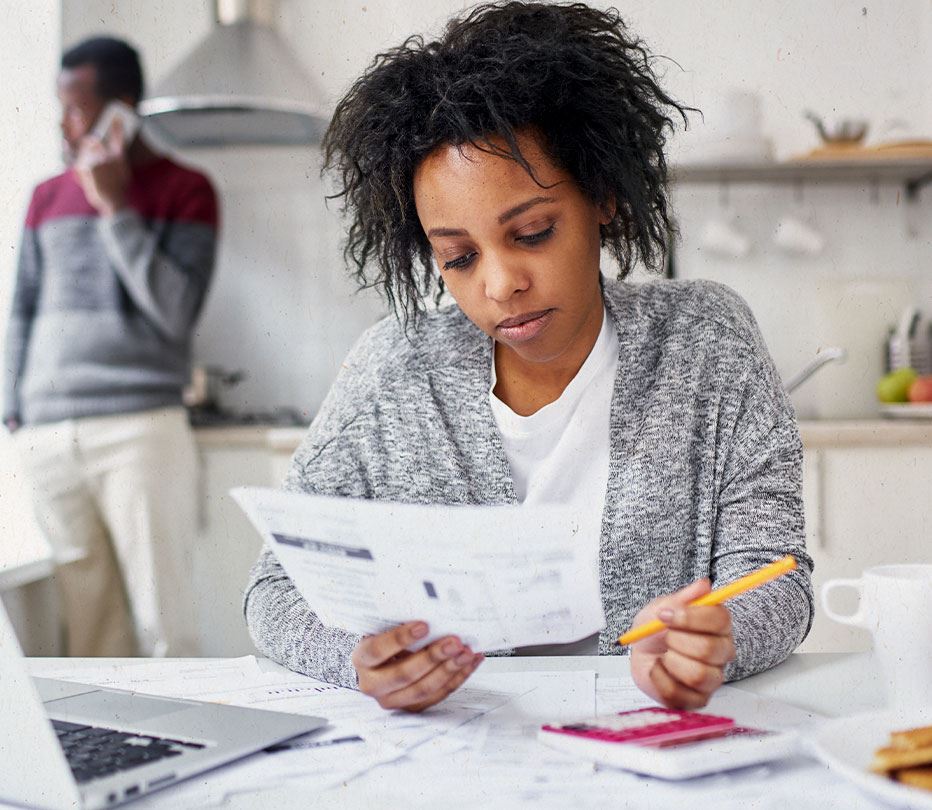 How Chapter 7 Bankruptcy Works in Nebraska
You will benefit from the automatic stay as soon as you file for Chapter 7 bankruptcy. This court order freezes all pending and ongoing collection actions, including foreclosures, repossessions, wage garnishments, and creditor lawsuits. The automatic stay will typically stay in place until your bankruptcy case is over.
Chapter 7 bankruptcy involves selling, or "liquidating," your non-exempt assets to partially repay creditors. Fortunately, many types of assets can be exempted from the liquidation process.
With proper application of exemptions, you may lose little to nothing. Most basic living needs are exempt from liquidation, but one important consideration is whether you have a home mortgage. If you are behind on your mortgage, you could lose your home under Chapter 7 if your lender will not let you reaffirm your debt.
In a Nebraska Chapter 7 bankruptcy, exemptions include your:
Home (up to $60,000 of equity under certain conditions)
Car (up to $5,000 of equity in a single motor vehicle)
Furniture, computers, appliances, books, and instruments (up to $3,000 in combined total value)
Tools of the trade (up to $5,000 in total value)
Health aids (fully exempt)
Clothing and wedding rings (fully exempt)
Wages (75% of earned but unpaid earnings or up to 30 times the federal minimum wage)
Public benefits and pensions (in many cases, fully exempt)
Nebraska also offers a "wildcard exemption." In addition to all other exemptions, you can exempt up to $5,000 of combined total value in any type of personal property. Wages and real estate are excluded from the wildcard exemption.
You may not be able to exempt your home in a Nebraska Chapter 7 bankruptcy if you have too much equity in it. Your home may be safe if you are current on the mortgage and do not have much equity. Our team will evaluate your holdings and advise what assets may be vulnerable to liquidation.
Once all exempt property has been liquidated, you will generally be allowed to discharge all remaining unsecured debts. Credit card debt, medical debt, personal loans, and unpaid utility bills will generally be eliminated as a result. You cannot in most cases discharge secured debts, tax debt, or student loan debt.
How Much Does It Cost To File Chapter 7 Bankruptcy?
The cost of filing for Chapter 7 bankruptcy in Nebraska includes several factors. These may vary depending on your specific circumstances and the complexity of your case.
Below are some components that contribute to the overall cost of filing for Chapter 7:
Filing Fee: There is a filing fee set by the bankruptcy court, which is required for submitting your Chapter 7 petition. Effective December 1, 2020, the filing fee for Chapter 7 bankruptcy in Nebraska is $338. It is broken down into:

Filing fee: $245
Administrative fee: $78
Trustee surcharge: $15

Credit Counseling and Debtor Education Courses: Before and after filing for bankruptcy, you are typically required to complete credit counseling and debtor education courses. These courses come with their own fees, which can range from roughly around $20 to $50 per course.
Attorney Fees: Hiring a Chapter 7 attorney to guide you through the filing process is highly recommended. The fees can vary based on the complexity of your case, the attorney's experience and expertise, and the specific services provided. Discussing the attorney's fee structure during your initial consultation is important. At Lentz Law, PC, LLO, we offer flexible payment options.
Additional Costs: Depending on your circumstances, there might be additional costs involved. For example, if your case requires additional legal services, such as filing motions or attending hearings, these can incur additional fees.
If you're considering filing Chapter 7 Nebraska, the cost can vary based on your unique circumstances and the complexity of your case. To get an accurate estimate based on your circumstances, it's best to consult with a Lincoln Chapter 7 lawyer at Lentz Law, PC, LLO. Our team is here to provide the professional guidance you need.
Our attorneys have a deep understanding of bankruptcy law and can answer all of your questions and assist you with any aspect of the process. We offer free consultations, where we can discuss your case, evaluate your financial situation, and offer personalized advice. We take pride in our dedication to client success, and with over 10 years of experience, we are committed to helping individuals like you achieve debt relief and a fresh financial start. We understand the urgency of your situation, which is why we offer same-day appointments and are available to take your calls 24/7. Additionally, we offer flexible payment plans to ensure our services are accessible to those in need.
---
Contact us or call (402) 526-5540 to schedule your free consultation. Take the first step towards regaining control of your financial future now!
---
Qualifying for Chapter 7 Bankruptcy in Nebraska
As an individual, you may potentially qualify for Chapter 7, Chapter 12, or Chapter 13 bankruptcy. If you are not a farmer, you can safely eliminate Chapter 12 bankruptcy.
Chapter 7 bankruptcy is designed to support individuals who have no means to repay their debts. If you make too much or have too much disposable income, you may not qualify.
To determine whether you qualify for Chapter 7 bankruptcy, you will need to complete the Nebraska Means Test. Start by comparing your current average monthly income with Nebraska's average median income for your household size. If your income is less than the average median, you can file for Chapter 7 bankruptcy.
If your income is greater than the average median income, you may still be able to file for Chapter 7 bankruptcy. You will need to calculate your current monthly disposable income by subtracting qualifying expenses from your income. If you have little to no disposable income, you will likely be able to file for Chapter 7 relief. If you have a considerable level of disposable income, you may need to consider Chapter 13 bankruptcy as an alternative.
Completing the Means Test is not always easy. Our Lincoln Chapter 7 bankruptcy attorney can assess your financial situation and advise whether you qualify.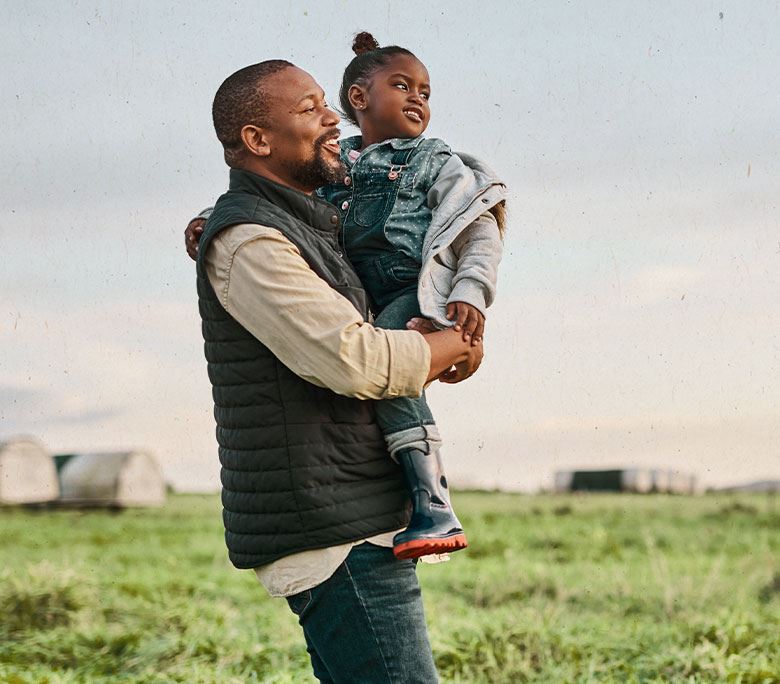 Empathetic Legal Support
At Lentz Law, we are passionate about giving people the support and guidance they need to overcome financial difficulties. Our Lincoln Chapter 7 bankruptcy lawyer is committed to helping you make the most of your filing and will work to protect your interests every step of the way. We offer no-judgment representation and are available to take your call 24/7.
Do not hesitate to retake control of your life. If you have questions about Chapter 7 bankruptcy or any other type of bankruptcy relief, we encourage you to review our Frequently Asked Questions resource.
---
Learn more about how we can help you secure the clean slate you deserve by calling (402) 526-5540 or contacting us online. We offer flexible payment plans and same-day appointments.
---
"Great service and an incredibly fair price."

Jamie B.

"He was always very professional, kind, and quick to respond or provide information."

Katelyn B.

"He took care of me, in a speedy professional manner, but at the same time, made things feel relaxed."

Ricky W. What Makes Lentz Law Different?
We show genuine care and compassion for every client.